JIT is here to help you efficiently manage, maintain, and innovate your ServiceNow instance. Our Managed Services team makes running your environment easy by providing you with the expertise where your team needs it the most. 
The most effective way to remotely manage your ServiceNow environment. The JIT CARE Managed Services program is specifically designed for organizations interested in maximizing their investment in their ServiceNow platform. JIT CARE provides affordable access to our team of ServiceNow technical experts who will provide a range of administrative and configuration services to keep your ServiceNow platform up and running so you can focus on your strategic priorities.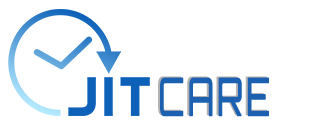 Frequently Asked Questions
What organizations can benefit from JIT CARE?
JIT CARE is ideal for any organization that has ServiceNow currently deployed and is looking for:
The ability to scale their administrative resource(s) to manage demand for platform enhancements
ServiceNow technical expertise that they may not possess in-house
Ensure continued support of your ServiceNow instance
An affordable and predictable monthly investment
What work is considered to be within the scope of this service?
The following categories are commonly executed via JIT CARE:
Enhancement Deployment
Break/Fix Assistance
Upgrade Support
Technical Coaching and Best-Practice Guidance
What are the available subscription lengths?
Subscriptions are available in six- or twelve-month intervals with payments due on a monthly basis.
Flexible monthly packages, starting at 40 hours per month
what if i do not use all my monthly hours?
With a JIT CARE Premium subscription, unused hours are eligible for up to one month of rollover.
Is there an onsite option?
JIT CARE is available only remotely. Your dedicated resources will work with you by leveraging a combination of:
Virtual Meetings
Telephone
If you require an onsite technical presence, please inquire about our Solutions or Virtual Bench offerings and we will be able to find a way to work with your organization.
General Development & Advisory Services
Evaluate. Execute. Expand.
Process is essential to any successful ServiceNow implementation, our general development and advisory services provide an avenue for implementation success to clients who require a more consultative approach.
Receive advice, guidance, and services from our ServiceNow IT experts and quickly get ahead of the competition. Enhance your capabilities, and produce unparalleled value to your clients.